Mihajlovic: Commercial contract for Moravian corridor agreed on, release of Surcin-Obrenovac highway for traffic on December 18th
Thu, 11-28-2019 - 15:06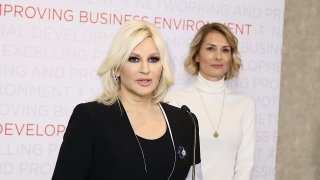 Deputy Prime Minister and Minister of Construction, Transport and Infrastructure, prof. Zorana Mihajlovic, PhD, said today that she expects a commercial contract with a strategic partner for the construction of Moravian corridor, Bechtel-Enka consortium, to be adopted next week at a session of the Government of Serbia, and then work will begin soon on the section near Krusevac.

"Commercial contract for this project was agreed on yesterday in the negotiations and I expect that on Monday the draft contract will be submitted to the Government's Working Group and Thursday to Government's session, where I hope it will be adopted. The site for the commencement of works has been prepared, on the section near Krusevac, and we expect the works to begin in 10 to 15 days," said Mihajlovic, answering questions from reporters after American Chamber of Commerce (AmCham) conference "Seventh Time Pass - 2019 ".
Deputy Prime Minister said that this was a very important infrastructure project that would connect around 500,000 people in central Serbia, cities of Krusevac, Trstenik, Vrnjacka Banja, Kraljevo and Cacak.

She added that on December 18th, sections of Highway Milos the Great, from Surcin to Obrenovac, would be released for traffic.

"I am proud of this project, this government has been running it practically from the beginning, the works started in 2017 and will be completed in December, before the expiration of the contractual deadline in January 2020," Mihajlovic said.