Mihajlovic: By completing Corridor 10, I showed how important the infrastructure is for Serbia
Sun, 05-26-2019 - 08:29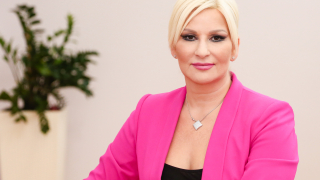 Deputy Prime Minister and Minister of Construction, Transport and Infrastructure, prof. Zorana Mihajlovic PhD., told Sunday's issue of "Politics" that she is proud that Corridor 10 has been completed and that the ministry's work and the personal work are behind it.
 
"When I started to run this department, the infrastructure was often the subject of jokes and almost mockery. It was being said that something was completed before or after the deadline, and that was the result of the work of my predecessors. I did as much as I could, to try to change that picture.

I wanted people to realize that infrastructure is as important as the police, army and any other sector, that it is perhaps the most important because it drives the economy, connects us within the country and with the world and allows our companies to work there, "Mihajlovic said.

Mihajlovic spoke for the first time about what happened outside the construction site of Corridor 10 and what problems all had to be solved in order to finish the last section through Grdelica Gorge.

"We pressed the contractors to do their job, we had meetings with them from morning to night. Where there were dilemmas, we came in as a ministry and made certain decisions to get things done. There were fights ... There was a quarrel, paper throwing, chasing with the owners of companies that did nothing. I know every step that has been done in Grdelica Gorge, I know where the first meter of asphalt was put, I know every meter of the tunnel ... There was a situation where people were exhausted and did not want to make certain decisions, they didn't feel pleasant that we were in Grdelica Gorge, controlling their work. But now I am sure that this was the only way to get some things done, "Mihajlovic added.
She added that many think that the ministry in large-scale infrastructure affairs is just standing by, but it does not look that way.

"They criticized me for going to the construction site, when I was sleeping in Grdelica, when I pointed out the mistakes." They commented on whether I wear a white or pink helmet, whether or not it goes well with the wardrobe I was wearing or not.  There was a lot of things. But if I didn't do as I did, I'm sure the highway through Gredica gorge would not be finished the way we planned, before the tourist season starts. I also joked saying that I might as well go in lacquered shoes to open the road. But we have used lots of pairs of shoes for it to be as it is now, "Mihajlovic said, adding that her associates literally lived in Grdelica Gorge, because it was the only way to know what was really happening so they could respond at the timely manner.
Deputy Prime Minister adds that there is still no accurate calculation of the total cost of the highway through Grdelica gorge, adding that the projected amount was 240 million euros, but that it is expected that the amount will exceed 350 million euros.
 
"We will do the financial and technical analysis of the Southern fork of Corridor 10 to determine how were the projects and how were they built. Corridor 10 should be a school, especially this southern fork, to see how some projects evade when they are being constructed for so long and not to repeat some things anymore, there is no start of construction until complete documentation is in order and the expropriation is not completed. We have wasted time and money on the project preparation. There are design solutions in some parts of the slopes that I do not know why they were approved as such. That is not only me saying, but the construction experts. Essentially this has led to an increase in time and cost. "Mihajlovic said.
Speaking about new projects, Mihajlovic said that negotiations are in place with the American company Bechtel, and about financing with US and British banks. The price of this highway is 800 million euros and there is no accurate information that the price of this highway could have been cheaper.
 
"There were ministers who went out and talked about everything and anything, one of them used to say that we will finish it for a year and will cost 500, 600, 700 million. Nobody confirmed the price, neither the Chinese nor the Americans. At that time, they only talked about the highway. After what we spent in 2014 due to floods, we changed laws and we have to do flood protection. But there is always the political story here, we are letting Americans to build, and they bombed us. Russian, Azerbaijani, Chinese are building in Serbia. EIB, EBRD and World Bank are also present. Infrastructure is not just the infrastructure; it is the policy. Bechtel is one of the best companies in the world. They have a different way of working and it is good that it exists and it is good that people here are learning.
The more of the international corridors we are building with the world's largest companies, we are becoming politically more stable and in any future political problem we are looked at differently, "Mihajlovic pointed out.