Mihajlovic congratulated Christmas
Wed, 01-08-2020 - 08:22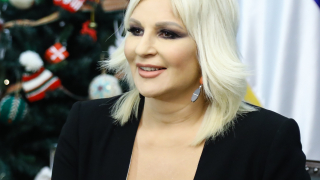 Deputy Prime Minister of Serbia prof. Zorana Mihajlovic PhD, congratulated the believers, patriarch of Serbian church, Mr. Irinej, bishops and clergy of the Serbian Orthodox Church on Christmas Eve and the coming Christmas wishing them good health, peace and prosperity.

"May the most joyous Christian holiday bring peace, good health and joy to all, and give our compatriots and the clergy in Montenegro the strength in a struggle to preserve saints and the right for their identity.

Christmas holidays are an invitation and a reminder to preserve, renew and consolidate the values ​​that have led us, as individuals and as a people, in the right way and during the most difficult times, and to continue to pass them on to future generations.

I congratulate you on Christmas with the traditional Christian greeting: Peace to God, Christ is born! ", said Mihajlovic.