Mihajlovic: Domestic companies to get well prepared, there will be a lot of work during "Serbia 2025" program
Mon, 01-13-2020 - 09:00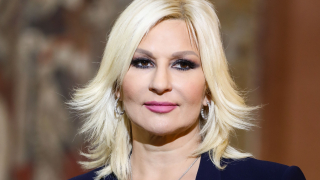 Deputy Prime Minister and Minister of Construction, Transport and Infrastructure, prof. Zorana Mihajlovic PhD, stated that as part of the new "Serbia 2025" investment plan, out of a total of EUR 14 billion, as many as 9 billion will be invested in transport infrastructure.

"That is why I urge all our construction companies and all entrepreneurs to prepare well for the next few years, because there will be so much work that we will surely need more workers and companies. And it is this investment program "Serbia 2025" that speaks best of how this Government of Serbia and President of Serbia, Aleksandar Vucic, see how they understand what is most important for the future of our citizens. Where we have good infrastructure, good roads, new railroads, where it is easy to reach any other city in Serbia or in the region, young people have better conditions here for life and less reasons to think about leaving Serbia," Mihajlovic said in an interview for "Politika".
Deputy Prime Minister explained that most of the money will be invested in roads, about 5 billion euros.

"This includes the continuation of the construction of Preljina-Pozega highway, Sremska Raca-Kuzmin as part of Sarajevo highway, Pojate-Preljina (Morava corridor), highways and Ruma-Sabac-Loznica high-speed highway. The beginning of the construction of Nis-Merdare-Pristina road, Belgrade-Zrenjanin, it is planned to connect Central with Eastern Serbia via Sumadija corridor, connecting Valjevo with "Milos the Great" highway, as well as construction of several high-speed roads, including Sombor-Kikinda-Vrbas and Pozarevac-Veliko Gradiste-Golubac. A renovation is planned for 5 .000 km of local and regional roads across Serbia, "said Mihajlovic.
She added that more than € 3.5 billion was allocated for rail investments and about € 274 million in water transport, which included the construction of a new port in Belgrade and expansion of the capacity of ports in Novi Sad, Sremska Mitrovica, Bogojevo and Prahovo.

"The priority for railway is the completion of modernization of Corridor 10 from Belgrade to Nis at speeds of up to 200 km per hour, as well as further to Dimitrovgrad and to Presevo. With such a railway, Serbia would become the main railway transport route between Central Europe and the Greek port of Piraeus. There is also a reconstruction of the Bar railway from Valjevo to the border with Montenegro, about 210 km long, which we will work together with "Russian Railways." We are continuing the construction of a high-speed railway line from Belgrade to Budapest, as part of China's Global Belt and Road Project", where we need to start works on the section from Novi Sad to Subotica. We are waiting for the construction of a new dispatch center on the railway, where from one place the entire railway in Serbia will be managed in the most modern way, as well as the construction of an intermodal terminal in Batajnica to connect different modes of transport. In addition, the priority is the implementation of a metro construction project, which would improve traffic in Belgrade in the long run, "Mihajlovic said.
Minister also stated that the air traffic will be invested, where the development of Morava Airport near Kraljevo will be the focus, on which we will build a new runway. This airport is expected to be a center for the development of cargo traffic, which will contribute to the construction of the Morava corridor.