Mihajlovic: Everything is ready, tomorrow we are starting works on Belgrade-Sarajevo highway
Mon, 10/07/2019 - 18:58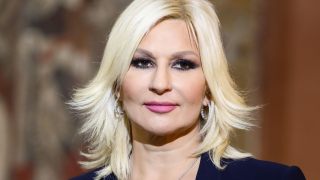 Deputy Prime Minister and Minister of Construction, Transport and Infrastructure, prof. Zorana Mihajlovic PhD., said today that joint infrastructure projects of Serbia and Turkey are important because of regional integration, but also because of new knowledge and new technologies that are coming to Serbia in this way.

"It is very important that the project initiated by the presidents of Serbia and Turkey, the construction of Belgrade-Sarajevo highway ring, is set to begin. Preparatory work on the first section of this highway, from Sremska Raca to Kuzmin, has been completed, and tomorrow the main works will start, first of all on the bridge over Sava River. It is also important that we have a common border crossing between Serbia and Bosnia and Herzegovina on this section, " Mihajlovic told RTS.
She added that works on this section are expected to take about two and a half years, while for the second section, from Pozega to Kotroman, project-technical documentation is expected to be completed next year. "The beginning of works on this section can be expected in 2021. Also, the same Turkish company that builds two sections of Belgrade-Sarajevo highway will as well reconstruct Novi Pazar-Tutin road and work on the construction of apartments in Vranje and Nis," Mihajlovic said.

She added that people in Serbia are used to Turkish companies opening new manufacturing plants and factories, primarily along Corridor 10, but it is important that they are increasingly present in area of ​​infrastructure. "One of Turkey's best companies, Enka, will work with US-based Bechtel on the construction of Moravian Corridor, which is a project from which we expect to bring completely new technologies in the field of infrastructure in Serbia," Mihajlovic said.