Mihajlovic: Full support to the relevant authorities in the fight against corruption
Mon, 02-03-2020 - 14:11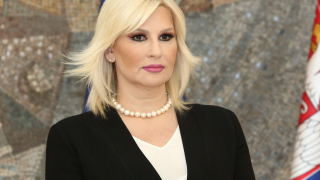 Deputy Prime Minister and Minister of Construction, Transport and Infrastructure, prof. Zorana Mihajlovic PhD, said today that the Ministry, headed by her, are giving full support to the relevant authorities in the fight against corruption.

"All employees of the Ministry and I are available at all times to provide all the necessary information," says Mihajlovic.

"On the other hand, for now, I have no reason to believe that State Secretary of the Ministry, Miodrag Poledica, is involved in the actions he is charged with," she said.