Miodrag Poledica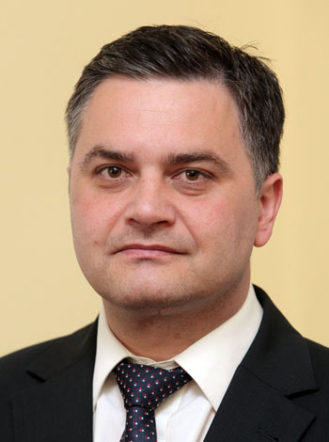 Born in Belgrade in 1969. He finished elementary and high school in Belgrade, graduated from the Faculty of Transportation at the University of Belgrade. At the Faculty of Organizational Sciences in Belgrade he completed specialist studies "Management of Public Administration".

As State Secretary in the Ministry of Construction, Transport and Infrastructure appointed in April 2014 and prior to August 2012, he held the same function in the Ministry of Transportation from 2003 to 2012, he served as head of the Department for Railway and Intermodal Transport in this Ministry.

Previously he worked in the companies "Direct store", PE "Parking service", "Inex rent a car", "Autocenter Bora Kecic" and "M & D cooperation".

Chairperson for Negotiating Chapters: 14-Transport Policy and 21-Trans-European Networks in Negotiation with the EU

 

He speaks English.
He is also the father of two children.